2015! Our 18th year!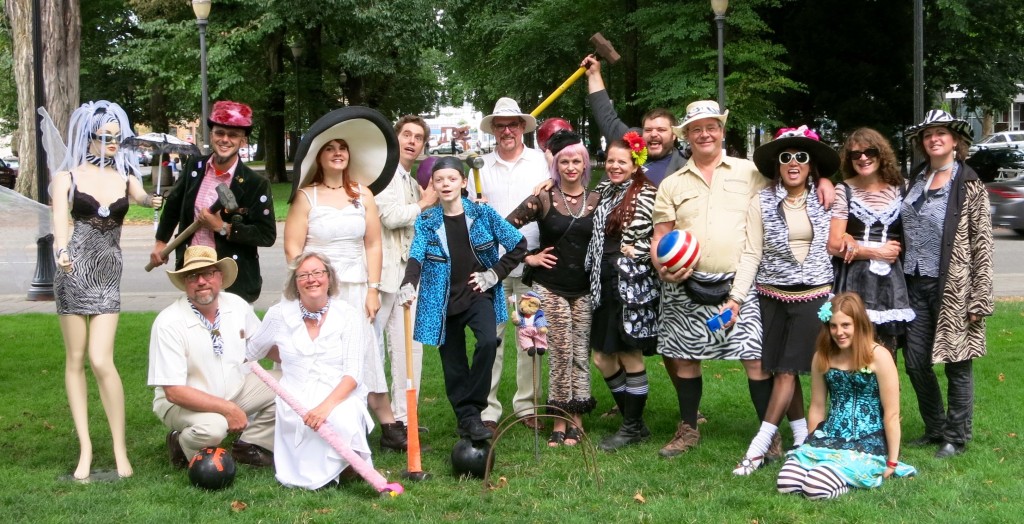 You may notice the Zebra print. This is in honor of our friends Steve Fritz and Cary Fairchild who were taken from us in a highway crash.
Here we see Moonbeam, Cary's mannequin that she used to bring to Mondo Croquet and many other events around town.
From the Oregonian: Bowling balls and sledgehammers whack mondo croquet into North Park Blocks
Another great year!