The 2016 Mondo Croquet World Championships and Mad Hatter Picnic!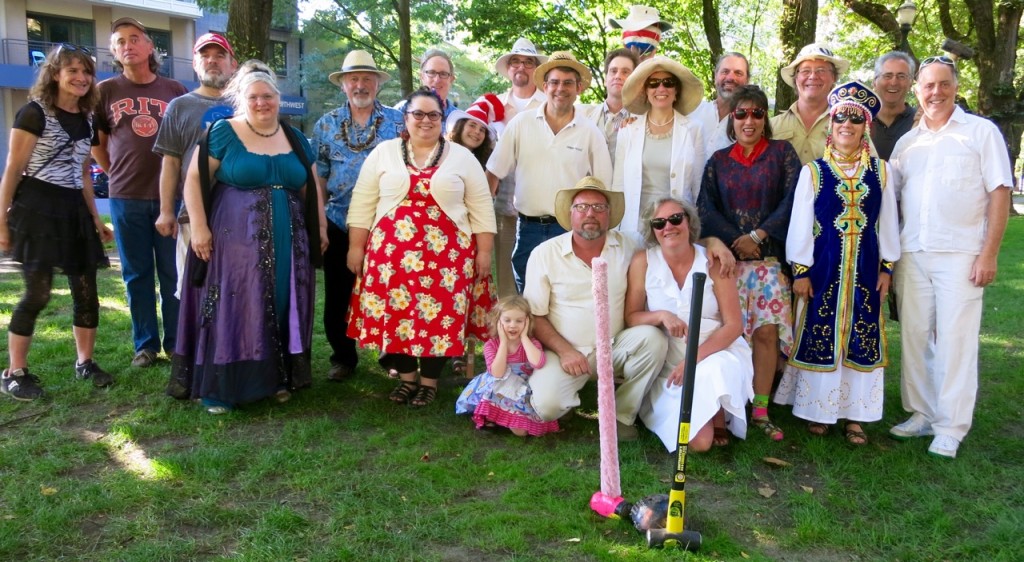 Can you believe it?  Our 19th year.  I have promised to make 2017 a Big Deal.  It's about time we had a celebrity tournament to benefit one of our fine local non-profits, don't you think?
While we work on that, please snack on these fine photos of the 2016 World Championships.